Chicago-born, weiner and steak sandwich slinging, fast casual restaurant Portillo's makes the kind of cheese fries drunk people dream of, and now couples can bring that magic to their weddings in spectacular fashion.
The chain, which has two Tampa locations plus a catering center, just announced a "Newlywed Spread" for when those end-of-wedding munchies arrive. It includes a flowing cheese sauce fountain, crinkle-cut fries, onion rings plus Italian beef sandwiches and hot dogs with toppings on the side for over 100 guests.
The package is just part of a host of Portillo's wedding packages including the "Pre-Wedding Primp and Prime" and Portillo's engagement photo shoot.
More info is available via portillos.com.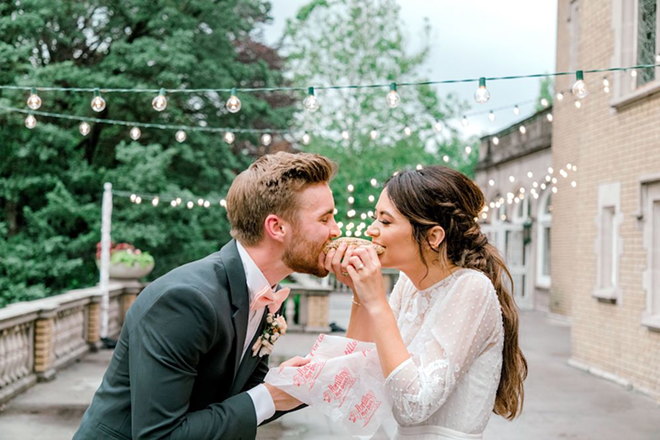 Follow @cl_tampabay on Twitter to get the most up-to-date news + views. Subscribe to our newsletter, too