Central Florida has a bone to pick with an awful lot of musicians, who, in their attempt at plotting out humanely drivable distances across a map, always seems to give Florida the shaft. I imagine the discussion about whether or not to venture into the Sunshine State likely includes much rehashing of preconceived notions: "Florida shows never sell well," "the venues are too spread out," "it's country & Top 40 territory," "it's just not a pass-through state" and the ever popular … "it's too hot." Tour after tour skips us entirely, as though the country has been amputated just south of Atlanta's city limits, while others book a date or two no closer than Gainesville, Tallahassee, or Jacksonville.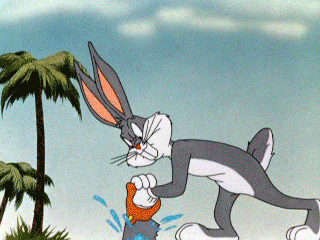 Bugs should be wearing headphones.
Few artists have spurned us as much as Toro y Moi, the project of producer/instrumentalist/singer Chaz Bundick. Being a native of South Carolina, you'd think he'd understand that us Southern folks can get down with the best of them. Bundick's fanbase here has grown over the past five years as his albums have rocketed up the charts and he's evolved from chillwave's poster boy to the experimental cross-genre wunderkind he is today. Yet aside from one brief skim into Jacksonville a few years back, he's otherwise completely, inexplicably spurned Florida until this tour, and his show at The Social last Monday night sold out months in advance.
The opener was a perfect bonus: Brooklyn five-piece Caveman, which warmed the stage for a handful of Toro y Moi dates after both returned from the Weezer Cruise and actually headlined at Orpheum in Ybor just a few days later.
Caveman seemed to have their own grouping of fans who'd helped pack the place on this night. Their brief set was alternately jammy, folky, spacey, and completely explosive. I'm a sucker for bands with lots of percussion, and Caveman featured two drummers as well as lead vocalist Matthew Iwanusa occasionally contributing to their huge rhythmic sound.
A few new songs meandered with a bit of a yacht-folk feel to them, though I may have been reading into Iwanusa's disclaimer that he still felt like he was on a boat. The strongest moments happened when the rhythm section took control. The crowd's most thrilled response came with closer "Old Friend" off the band's debut LP, Coco Beware. Iwanusa broke the otherwise controlled demeanor he'd displayed for the majority of their set for its close, bouncing around the stage and even busting a string on his guitar.
When Chaz Bundick finally walked onstage with his support band about 40 minutes later, the thick anxious crowd absolutely lost its shit, cheering straight through the first song, Anything in Return's lead-off track, "Harm in Charge." Bundick shook his head, smiling as he played, and pausing at its conclusion to respond: "Sorry it took me so long to get here."
Our collective enthusiasm might've come as a surprise, as Bundick didn't really seem to hit his stride until he was three songs deep into the set. "Still Sound" seemed to be the official Toro Y Moi launch as he began jamming in earnest through a set of his R&B-fueled psychedelic dance music.
The evening was expectedly heavy on fare from Anything in Return, though the new (non-album) single "Campo" did make an appearance. Most favorites from Causers of This were absent, with only "Low Shoulder" getting any due. Not that I shed any tears over missing his early chillwave work, especially considering that Bundick has repeatedly said Causers was never intended to be played live. The big contrast between that album and its successors is Bundick's aim to recreate his electronic effects using a band, which actually benefits Toro y Moi's live show immensely as paired with one hell of a talented band leader. Bundick is immensely technical and focused as his hands move rapidly across the keyboards and controls. His vocals are soft, much less polished than in studio recordings but never taking away from his performance. If anything, the differences between his recordings and live versions are part of what made this night so much fun.
Closing out the most lively and well-attended show I've ever attended on a Monday, with the crowd singing and dancing along to "Say That," Toro y Moi didn't even make it off stage for the encore. Bundick chatted briefly with his bandmates before breaking into a huge grin, and commenting, "We aren't going to tease you." Then they kicked off the encore, "New Beat," their biggest hit off 2011's Underneath the Pine. Before he walked off stage, Budnick apologized again and promised to come back soon.
You're forgiven, Mr. Bundick, but please, next time around, don't forget to come and see us in Tampa, too.
Setlist
Harm in Charge
Never Matter
Still Sound
Go With You
Campo
Divina
Studies
High Living
Grown Up Calls
Rose Quartz
Low Shoulder
I Will Talk To You
So Many Details
Say That
Encore
New Beat