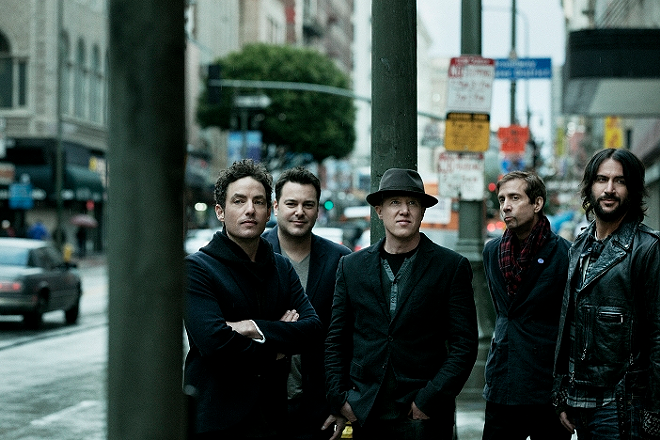 The Tampa Bay Margarita Festival is set to get sticky in downtown Tampa for the sixth time, and the salt-rimmed party has just announced set times for its musical acts, which include a host of late 90s alt-rock heroes (The Wallflowers, Everclear, Fastball), a pop-punk throwback (Plain White T's) and a host of entertaining locals (we see you DJ Fresh, Josh Cruz and Little Kintner Boys).
UPDATE: We can argue over rain chance percentages, but there's still "a 100-percent chance of Margaritas" according to organizers.
More than 20,000 folks are expected to be there singing along to "One Headlight," "Father of Mine," "The Way," and "Hey There Delilah" over the course of the weekend, which is something we've all done while fucked up on tequila, so stop judging me.
Two-day general admission tickets are available for $25 in advance, while single day tickets start at $17. VIP Experience tickets start at $85. Visit tampamargaritafest.com for the rest. Find the the way below.
Saturday, May 26
12 p.m. DJ Fresh
2:15 p.m. Little Kintner Boys
3:30 p.m. Southern Train
4:45 p.m. Joshua Cruz
6 p.m. The Dives
7:30 p.m. Plain White T's
9:30 p.m.The Wallflowers
Sunday, May 27
11 a.m. DJ Fresh
1:30 p.m. Sound Hammer
2:45 p.m. Logan
4 p.m. American Supermodel
5:15 p.m. Fastball
7 p.m. Everclear