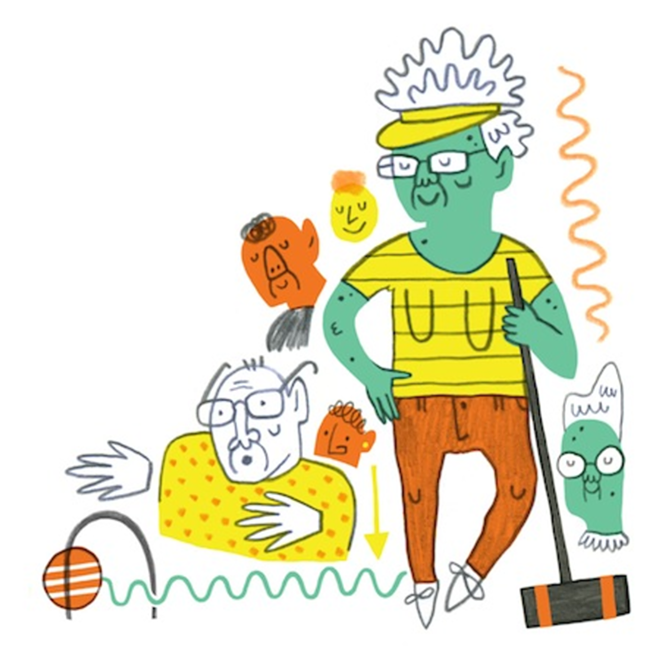 So you're retired, and you need some options for filling your days other than the garden and the barstool. You came to Florida for the weather — why not go out into it, and try to get some semblance of exercise while you're at it?


Shuffleboard, that's the ticket. The classic Sunshine State silver-age pastime.
So you throw on your lime shorts, your red-and-yellow checked shirt, and your hat that looks like it came with a free bowl of soup, and you head on down to the shuffleboard courts.
And, horror of horrors, they're teeming with … with … young people! Young people with beards, in inexplicable clothing, wearing hats worse than yours and sporting insanely cool eyeglasses and listening to abominable music. Young people playing an old person's game, casually, even ironically, without a care, like heirs to the world itself.
Flaunting their seeming immortality — on turf that should rightly be yours!
Intolerable.