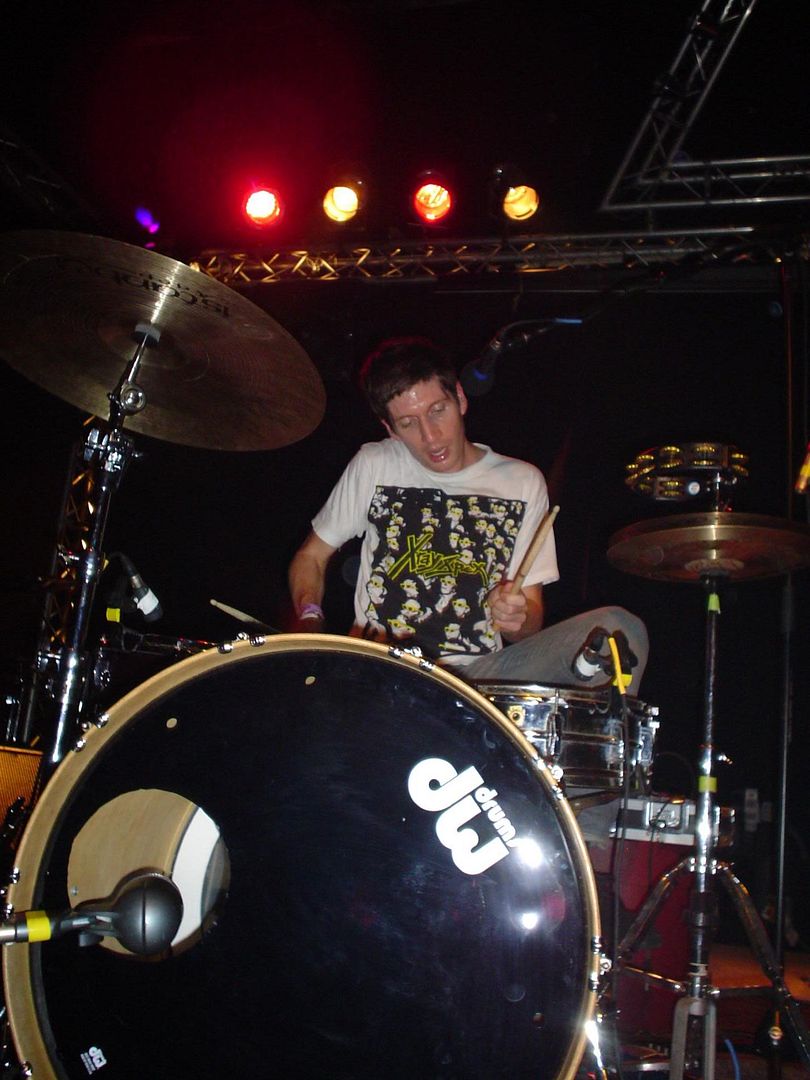 On Saturday night at Czar, No Age (pictured left) and Les Savy Fav took the stage to help the Skatepark Of Tampa celebrate 16 years of ollies, kick flips, face plants and punk rock. The free PBR was flowing, the kids were ready to explode and the bands were melting faces. How could you not have a good time?
Well, you could get stuck next to the asshole who forced his way up front and elbowed you in the ribs for the first 30 minutes of No Age's set before he passed out on the stage. No Age's vocal mics could completely crap out halfway through their set, resulting in the misuse and abuse of many microphones. You could be one of the folks who were accosted by Les Savy Fav's very sweaty and very beardy Tim Harrington. You also could have thought that stage diving was still a good idea only to find out that no one wants to catch you if you're not in the band (I wish I got a picture of that). All in all I would say that a good time was, in fact, had by all.
To read Chris Nadeau's review of the show, click here.
If you and words aren't good friends, keep scrolling down for my pictures.
Click on any picture for the full size version.