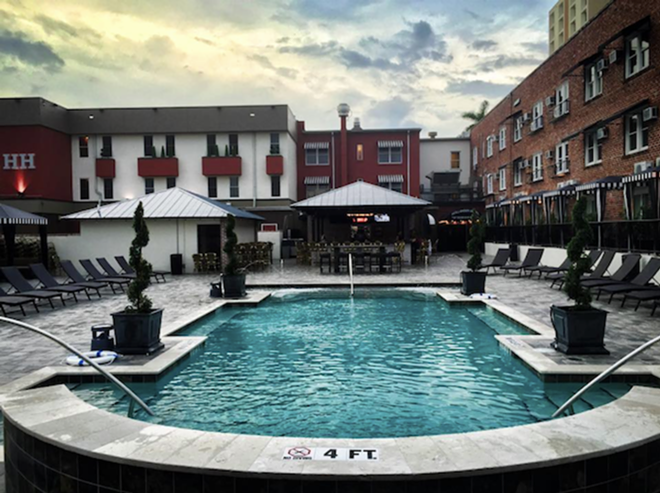 This past weekend, I was privy to quite a bit of conversation about the news that hip St. Pete boutique hotel The Hollander is opening its gorgeous new pool to the general public.
Non-guests may rent a poolside cabana for up to seven people at $25 per hour, for a minimum of four hours. Which basically means a $100 cover charge for you or your group if you're not staying at The Hollander.
I heard and read a wide variety of opinions regarding whether or not this constituted a "fair" price. Some think it's quite reasonable for a group splitting the tab. Others say it's too steep, considering that many of the people who use the pool will also be spending liberally at the bar.
All of which, of course, is opinion, and nothing more. The Hollander is free to charge whatever it wants for the use of what is inarguably a beautiful and expensive addition to its property, and the market will decide.