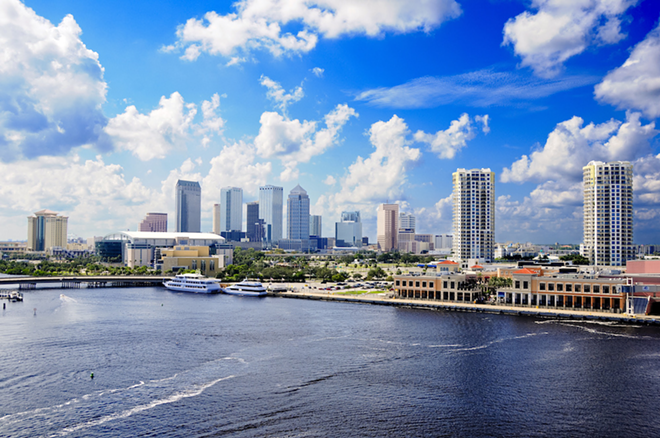 Rent is still stupidly-high, but Tampa's rental market just experienced one of the 10 largest rent declines in the country, says a new study.
Rental rates in Tampa have decreased by 0.2% from May to June of this year and 1.1% since the beginning of the pandemic in March, leaving the city with the 10th largest rent decline out of the 50 biggest U.S. cities, according to a report from online rental website Apartment List.
"This is the third straight month that the city has seen rent decreases after an increase in March," the report reads. "Tampa's year-over-year rent growth leads the state average of -0.1%, but trails the national average of 0.2%."
March to June, typically peak renting season, saw a past average increase of 1.9% in Tampa rentals from 2014-2019. Now, the metro's year-to-year rent growth stands at 0.1%, Tampa's lowest rate for the month of June since Apartment List's start of rent estimates in 2014.
According to the report, other Florida cities experiencing high levels of rent decline since March are Orlando with the second largest and Miami with the fifth. The cities experiencing the biggest rent drops fall into two categories: they're either economically reliant on tourism or were already struggling with high rent prices pre-pandemic.
"The first group is typified by Orlando (-2.2 percent rent decline) and Miami (-1.7 percent rent decline)," the study reads. "As tourism ground to a halt at the onset of the pandemic, we predicted that these cities would be particularly vulnerable because they have the 2nd and 3rd highest shares of workers facing extreme employment risk."
A 2019 study from RentCafe found that in the past 10 years, the Tampa metro area's average rent rates jumped 58%, surpassing the national 36% average, while the size of apartments shrunk. The report shows Tampa apartments have shrunk by an average of 10%, from 1,074 square-feet in 2010 to 969 square-feet in 2019.
Support local journalism in these crazy days. Our small but mighty team is working tirelessly to bring you up to the minute news on how Coronavirus is affecting Tampa and surrounding areas. Please consider making a one time or monthly donation to help support our staff. Every little bit helps.
Follow @cl_tampabay on Twitter to get the most up-to-date news + views. Subscribe to our newsletter, too.