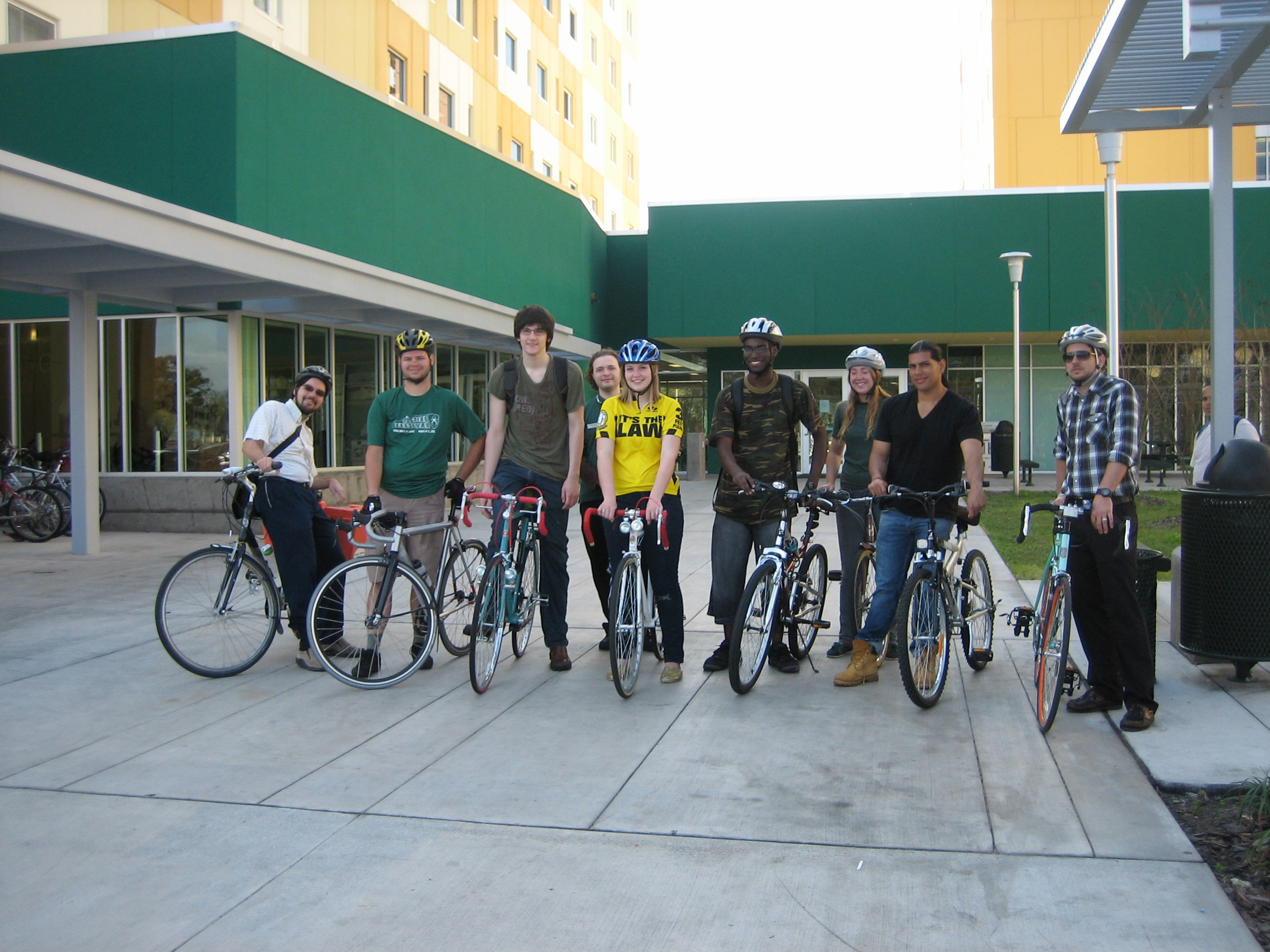 Since March is Bike Month in Florida, Tampa Bay Cycle and USF Tampa are teaming up to host the Amazing Race bicycle scavenger hunt this Saturday, March 5th. Along with the bicycle race/scavenger hunt, there will be a Pedestrian Safety Fair held at the campus recreation center from 11 a.m. until 3 p.m.
The bike race check-in is at 11 a.m. and race orientation begins at 12 p.m. Teams of two on bicycles will be gathering clues that lead to checkpoints on campus, taking photos of each one, and the team that returns first with all of the correct checkpoints is the winner.
After the race, there will be a party with food, music, giveaways and an awards ceremony with rewards for the top 5 teams and prizes for all participants.