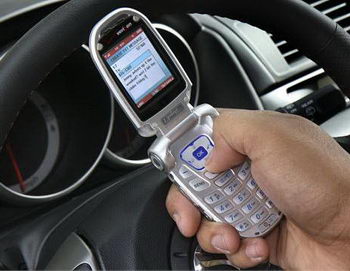 CL readers may recall our story we published back in January regarding the fact that Florida is in the minority of states in the union that has no restrictions whatsoever on using cellphones while driving. Part of our interest stemmed from the fact that we had just returned from holiday break in California, where one can only speak on a cell phone in a car with a hands free device.
In our piece we wrote about the many bills that were proposed in 2010 to deal with the issue, all of which went down to defeat, and the proposals already percolating in Tallahassee to achieve such a ban in 2011.
On Sunday, the St. Petersburg Times Janet Zink used what happened with the legislation last year - specifically banning texting while driving -to expose how easy it can be for some bills, even with lots of support, to die on the vine in the Capitol.
A cursory review of what happened begins with Fort Lauderdale state Senator Ellen Bogdanoff, who single handedly killed the bill when she refused to let it get through her Finance & Tax Committee in the House last year. Bogdanoff tells the Times, "I'm not saying my personal opinion was the only thing that mattered," meaning with great probability that in fact, her opinion did carry a disproportionate value in the House last year (she has since been elected to the Senate).
Bogdanoff has never been shy in discussing her own personal feelings about such legislation, telling the Times that it goes against her philosophical belief that government "shouldn't tell us how to conduct our lives from the time we wake up in the morning until we go to sleep at night."