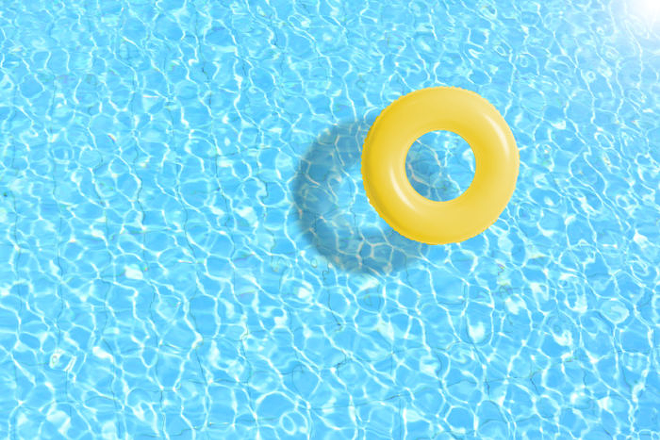 Tampa Bay has had a really hard time with cleanliness this year. After all, we're the center of Florida's Hepatitis A outbreak.
Speaking of poop-transferred illness, pools across Tampa Bay have been testing positive for a parasite called cryptosporidium, which spreads through diarrhea or leaky diapers.
The Florida Department of Health has investigated nearly 300 possible cases of the virus, 26 of which were in Pinellas, 12 in Hillsborough and 10 in Pasco, just this year.
Once a leaky diaper or a trace of diarrhea hits the water with cryptosporidium, the parasite can live up to 10 days.
Garik Nicholson with the Pasco County Health Department explained to ABC Action News that the parasite can make those infected sick for days, and the wildest part? "It's a microscopic parasite so you can't see it."
The news station also reported that Pasco County inspectors are busy testing thousands of public pools including the ones at gyms, apartments and condo complexes.
Might be best to stay out of public pools for a while.
To be safe in your own private pool, check your child's diapers often, change diapers in the bathroom rather than poolside and wash your hands after changing a diaper.
We are better than this, Tampa Bay.
Stay up to date with Tampa Bay news, views, arts, culture, food and more — subscribe to our newsletters!